Meet Our Team
Our team are ready to chat and work with you to find the best solution to your business needs.
Paul Gardner - CEO
Paul is a Chartered Management Accountant with extensive experience working with SMEs and business start-ups. From the age 18 Paul has worked across multiple businesses and industries.
Originally from London, Paul moved to Hong Kong in 2014.
Working within fast growing businesses and teams, Paul understands the importance of developing and managing relationships and has a proven track record of both implementing and maintaining accounting systems and processes.
"We work with a unique and dynamic group of clients with global footprints."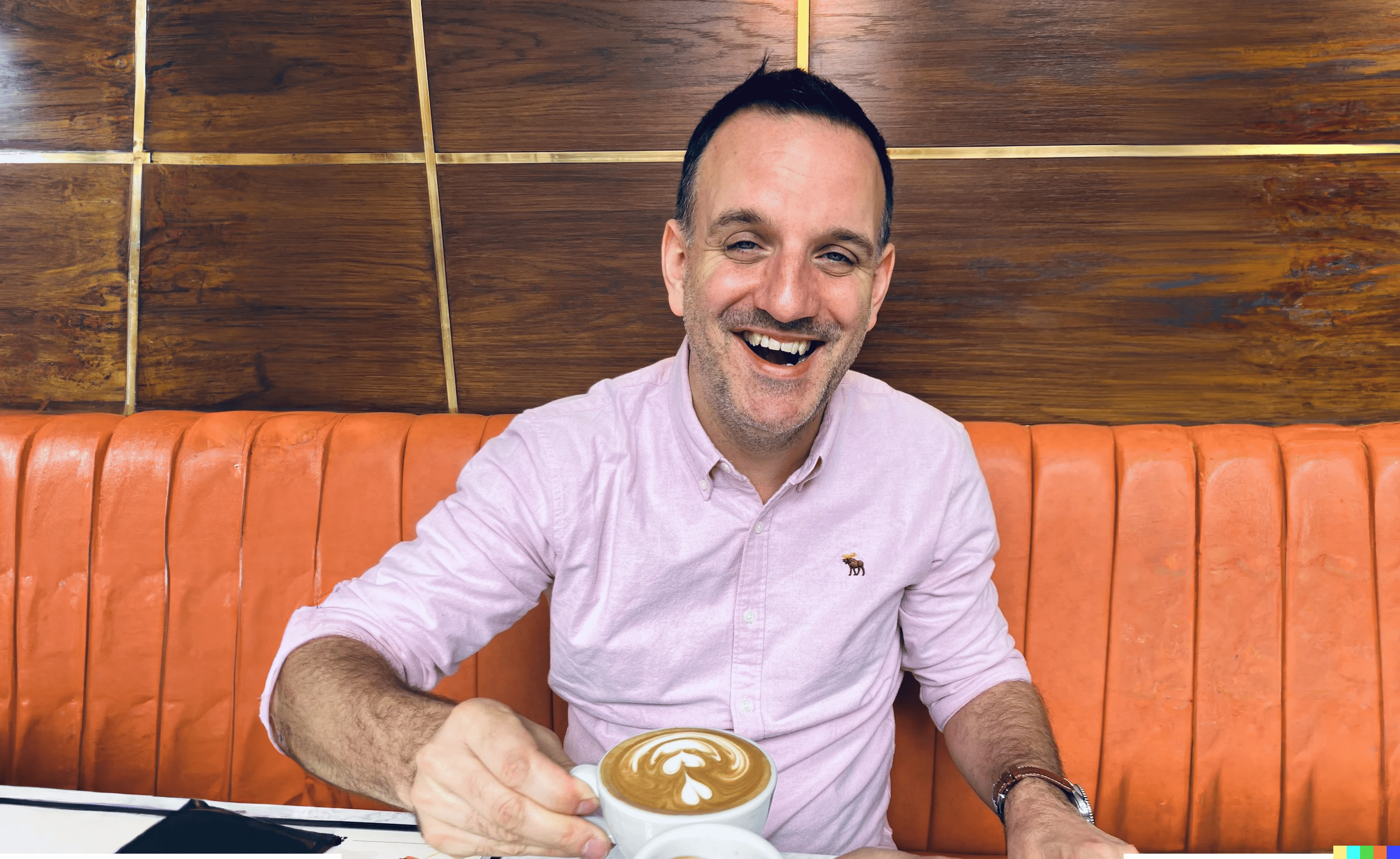 Join our team!
Here at Fresh Accounting, we are always on the look out for exceptional talent to join the team. Could you see yourself based in Hong Kong or Singapore? If so, then contact us today with your resume and tell us why we should talk to you.
Ash graduated with a BSc in Business Administration and is currently pursuing his ACCA. Ash also has a strong interest in project management.

Previously Ash worked for an audit and accounting firm in Hong Kong for around 6 years and continues to enjoy working on a variety of projects and clients.

In his spare time, Ash enjoys hiking, travelling to new countries and experiencing different cultures, as well as playing basketball when he is not planning any travels.

Nick graduated in Brisbane, Australia with a Bachelor of Commerce, and a Master of Communication.

Nick has worked across different industries in Australia and Hong Kong within accounting and is a member of CPA Australia, as well CIMA. He has also spent one year in Singapore establishing our Fresh office.

In his spare time, he enjoys travelling, reading, studying, and running up mountains.

Mini graduated with a BBA. Majoring in Managerial Statistics in Hong Kong. Mini has been learning business theories and has a great enthusiasm for analytics and continues to develop her accounting, programming, and analytical skills.

Outgoing and enthusiastic; Mini loves to travel and hike (especially challenging ones).

Sergey is a dynamic and resourceful Finance Leader with Big 4 and international experience in Asia, USA, Europe with financial and operations management spanning more than 20 years.

He moved to Hong Kong in 2010 to run the finance and operational functions of a global cybersecurity company. Prior to this, he was CFO for a manufacturing company in Malaysia and financial controller for a real estate developer in Vietnam. Since November 2016, Sergey has been working with SMEs in a variety of industries as a client CFO.

Sergey, with his hands-on approach, enjoys partnering with business owners and their management teams to deliver on the agreed targets.

Malcolm is a UK qualified Chartered Accountant based in Singapore and has held senior leadership roles in commercial finance, shared services, assurance and compliance, as well as sitting on the Risk Committee of a major listed UK company.

Malcolm has worked for large public entities, private businesses and start-ups across EMEA, the Americas and Asia Pacific and is equally comfortable shaping the strategy and sweating the detail.

He offers tailored, flexible solutions that help entrepreneurs, small & mid-sized enterprises, start-ups, growth businesses, distressed businesses. Malcolm offers services that add value and help you to grow and improve your business. He focuses on services that deliver a measurable return on investment: strategic planning, business performance improvement, M&A, cash flow improvement and finance transformation.

He focuses on services that deliver a measurable return on investment: strategic planning, business performance improvement, M&A, cash flow improvement, finance transformation.

Irene Moore

Finance Director

Irene is a Chartered Global Management Accountant with over 20 years of accounting experience across various service and property industries.

Having worked in SMEs and MNCs, she has a good understanding of both entrepreneurial needs and corporate processes and enjoys helping businesses in transition. Irene has helped companies set up accounting systems and update business processes and reporting outputs.

After qualifying in the UK, she moved to Hong Kong in 2008 and is now based in Singapore since 2018.

Gabriella Montandon

Advisor

Gabriella is a Chartered Accountant in Australia and Hong Kong, with over 15 years of experience in FMCG, Retail, Industrial and Services MNCs across EMEA and Australasia.

Gabriella focuses on businesses in transformation, helping CEOs to make improved strategic and governance decisions based on empirical values.

Tuulia has M.Sc. Degree in Industrial Engineering and Management and has 20 years of experience working with SMEs in Finland and Asia. She has worked in different roles from being a Project Manager to Group Controller in a Hong Kong based F&B group. Tuulia has been in Hong Kong for over seven years.

With her Engineering background, Tuulia has the ability to combine analytical and logical thinking together with financial management. Tuulia's strength is in analysing the customer processes, recognizing the problems, and finding the solutions to solve them.

Sagar Khatiwada

Senior Consultant

Graduated from Tribhuvan University in 2014 with a bachelor's degree in Business Studies.

He has worked across different industries in accounting positions and pursuing a career with Fresh Accounting.

In his spare time, he loves watching movies, travelling and watching English Premier League matches during weekends.

Tzi Yun Man

Senior Consultant

Tzi graduated in the United Kingdom with a bachelor's in economics.

Having previously worked in Hong Kong, Tzi relocated to Hong Kong in 2016 to join the Fresh Accounting team.

Being both part-qualified in CIMA and ACCA, Tzi is progressing with his qualification whilst learning and harnessing his accounting skills.

In his spare time, Tzi enjoys playing sports, especially tennis and football, as well as socialising with friends.

Nathan Cheung

Senior Consultant

Nathan graduated locally with a BBA majoring in accounting and is currently studying towards a Australian CPA qualification in Hong Kong.

​With working experiences as an auditor in a CPA firm, he is now developing his career in accounting and analytical skills. In his spare time, he likes watching movies, playing sports and travelling.

Yuki graduated from De Montfort University with a Bachelor's Degree in Business Administration and Management.

She is currently studying towards her CPA qualifications and developing her accounting career with Fresh Accounting.​

In her free time, Yuki enjoys travelling and watching movies.

Renu holds a Master's degree in Business Administration and has a strong career with over twenty years of banking and financing experience.

She is highly dynamic and resourceful in analysing current and past financial data, as well as extensive experience in market research, strategic ideas, initiatives, and activities.

Renu's strength lies in building relationships with clients and enhancing business growth. As a team player, she enjoys achieving targets and goals through teamwork.

Nijal Maharjan

Senior Consultant

Nijal graduated from Tribhuvan University with a Bachelor of Business Administration Degree.

He has been working and developing his skills in the Accounting and Finance sector and has joined Fresh Accounting to enhance these skills.

​In his spare time, he enjoys listening to spiritual philosophies and watching TV series.

Rohan is pursuing his master's degree in Finance and Accounting from Tribhuvan University

He is currently developing his career path in Accounts and Finance with Fresh Accounting

In his Spare time, Rohan enjoys playing sports, especially football. And enjoys meeting with his loved ones.

Sunita Bakhunchhe

Consultant

Sunita holds a bachelor's in business administration (BBA) Degree from Tribhuvan University specialising in Finance. She has pursued a Master's in Business Studies and is developing her career path with Fresh Accounting.

Tommy Kong

Senior Consultant

Tommy graduated from The OUHK in 2015 with a bachelor's degree in accounting.

Having previously worked in an accounting services company for MNC companies and a Local IT Company, Tommy is now studying towards his CPA Australia qualification and developing his career with Fresh Accounting.

In his spare time, Tommy likes to learn foreign languages, travelling, and watching Bundesliga football matches during weekends.

Harry graduated from the United Kingdom with bachelor's degree in accounting and finance and master's degree in Finance. Before joining Fresh Accounting. he worked in an in-house accounting role specialising in trading and manufacturing.

Harry is pursuing his accounting career towards ACCA and is looking forward to developing his accounting skills further. In Harry's spare time he loves to exercise, as well as go jogging and hiking.     

Maria Fransisca

Consultant

Maria graduated from University of London under Singapore Institute of Management global education and holds a bachelor's degree majoring in Accounting and Finance.
She has extensive working experience in the banking industry and accounting firm for over 10 years and currently pursuing a career with Fresh Accounting.

Maria enjoys traveling, watching drama, and relaxing in a café with family, friends or alone.

Nicola Fick

Accounting Manager

Nicola graduated with a B-Comm Postgraduate Diploma in South Africa. She then completed her 3-year articles and passed the exams to become a Chartered Accountant.

Nicola has been working in various industries including publishing, diamond mining, food manufacturing and F&B industries. She moved to Hong Kong in 2022 to broaden her horizons.

In her spare time, she loves reading, watching cricket, listening to music and spending time with family and friends.

An graduated with a BBA in Accounting and Finance in Hong Kong. She plans to study for her CPA qualification and build a career with Fresh Accounting. It is her passion to learn new things and to experience new things.

During her free time, An enjoys cooking, watching drama, and socializing.
Drop us a line!
Our team are ready to chat and work with you to find the best solution to your business needs. Contact us today and find out how Fresh Accounting can transform your business.